There's no denying that the use of CBD Oil has risen in popularity in recent years. People consume it to help alleviate various health concerns, and there's scientific research to back that up. More specifically, CBD Oil is also thought to offer benefits to women and certain conditions that only plague them.
Cannabidiol or CBD Oil contains several chemical compounds known as cannabinoids from the Cannabis Sativa plant. THC or tetrahydrocannabinol is the cannabinoid that causes people to experience feelings of euphoria, but CBD Oil may have only trace amounts of THC or 0% THC, depending on the spectrum. 
A few minutes of Google research will reveal many scientific studies on CBD and how it offers plenty of therapeutic benefits. For example, one study showed that CBD significantly reduced the effects of Dravet Syndrome, an aggressive form of epilepsy.
Another study showed that CBD is generally effective at managing pain, such as neuropathic pain and pain experienced from fibromyalgia and cancer.
Consumers can purchase three types of CBD Oil, depending on their needs.
Full Spectrum CBD Oil, also known as Full Spectrum Hemp Extract Oil, contains CBD, less than 0.3% THC and other beneficial cannabinoids

Broad Spectrum CBD Oil doesn't contain THC but does contain other cannabinoids, including CBD. 

CBD Isolate, also known as Pure CBD Oil, contains only CBD as the other cannabinoids are extracted.  
4 Reasons Why Women Are Using CBD Oil
CBD for Menstrual Cramps and PMS
Most women that have periods each month will undoubtedly experience some menstrual pain, especially during the beginning of each period. Many products exist that help women manage their pain, but CBD Oil is fast becoming a popular choice for managing that pain.
CBD is well-documented for pain relief. While there are no documented studies specifically on treating menstrual cramps and PMS, some women have noted that it has provided them with both pain and emotional relief.
Menopause can cause women to experience hormonal fluctuations, vaginal dryness, and mood swings, among other uncomfortable and unwanted symptoms. Women going through menopause tend to manage their symptoms with hormone replacement therapy.
They may also use other conventional treatments to subdue the effects of menopause. But, one less traditional approach for treating menopause is CBD Oil. That's because CBD Oil can ease many of the symptoms associated with menopause, such as pain and mood swings.
Did you know that CBD Oil can also be an effective tool in a woman's beauty and skincare regime? One problem with the aging process is how facial skin can develop wrinkles and fine lines due to low collagen and elastin levels.
Collagen and elastin provide structural support for skin; collagen gives skin volume as it's good for trapping moisture, and elastin ensures the skin is flexible and doesn't droop. When facial skin becomes dehydrated and sags, wrinkles and fine lines will form.
One study has shown that CBD Oil can improve skin hydration and elasticity. It can also inhibit the production of excess sebum oil, a significant cause of acne.
CBD for Improved Intimacy
Some women experience low confidence during intimacy with sexual partners. That's due to issues like vaginal dryness and pain during intercourse. As CBD offers anti-inflammatory properties, it can help improve intimacy.
A CBD Oil and CBD tincture can also help women to relax more during sex, thanks to its therapeutic benefits related to anxiety and stress. 
We understand women, because we are women. Plain and simple.
We have cultivated a concise line of award-winning CBD Oils and Gummies
to help you feel your best so you can do and be your best.
Other Reasons Women Use CBD Oil
Of course, the above four reasons aren't the only ones why CBD for women has grown in popularity. There are many other reasons why women, especially moms are using CBD in increasing numbers.
For example, some women use CBD Oil to help regulate hormones in their bodies—even if they aren't experiencing menopause. That's because CBD interacts with the body's endocannabinoid system (ECS)—a system that regulates various processes.
Some women also believe that CBD Oil could help them in the fight against cervical cancer. Some clinical research agrees with this, but more research needs to take place to provide definitive results.
meet the women behind Veré CBD Oil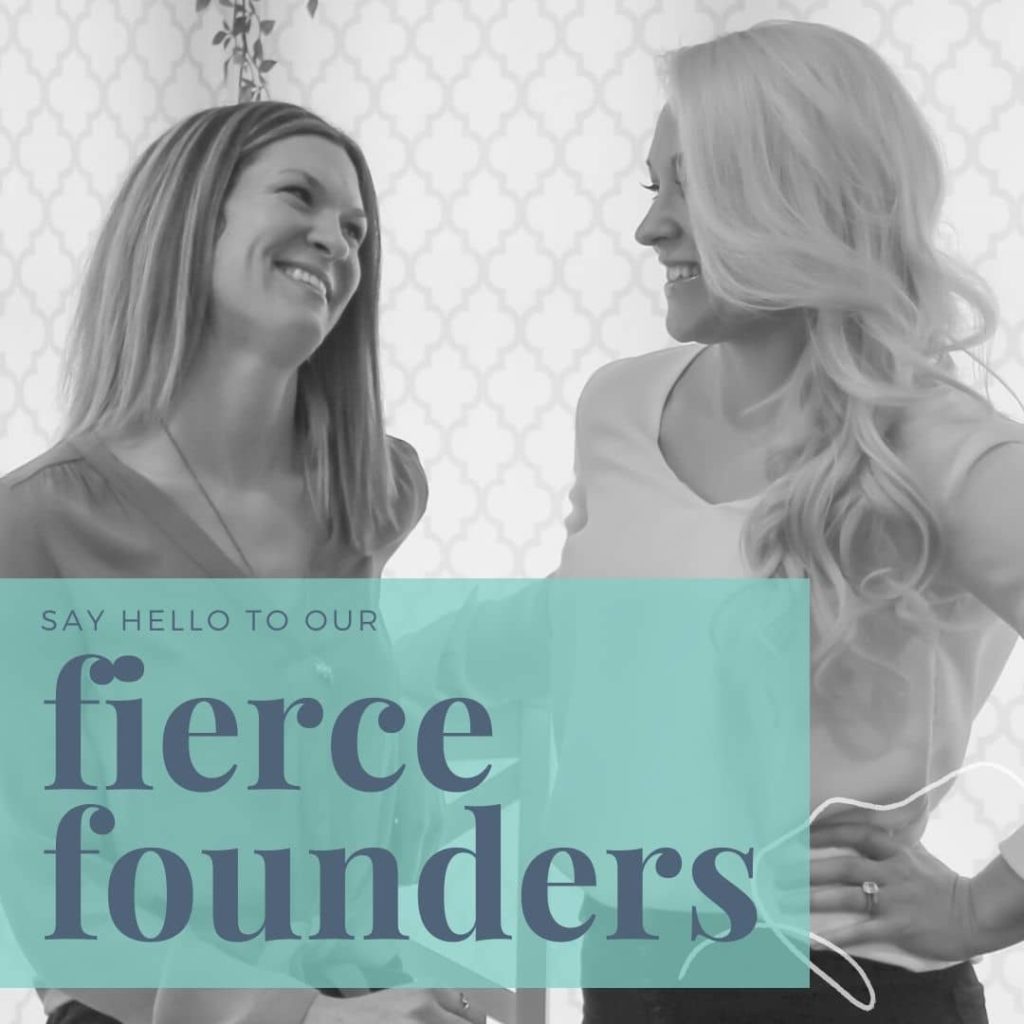 For the women behind Veré—Danielle and Krista—motherhood forced them to confront their anxiety and stress. They could no longer hide from it, and that's when they discovered CBD and set them on a quest to create a CBD brand specifically designed for women. And thus, Veré was born. 
Veré CBD Oil has helped the two women manage their stress and anxiety so they are no longer shrinking from the weight. They feel their best and they are on a mission to help other women feel the same.
There is some scientific evidence that shows CBD Oil is effective for women that wish to ease menstrual pain, subdue the effects of menopause, and help tackle the effects of the aging process by achieving more youthful-looking skin.
While CBD Oil is considered a "go-to product" by many women, it's worth keeping in mind that it can be more effective in some women than others. Factors that can influence efficacy include the quality of the CBD Oil, dosage, and the severity of their health concerns.
As you might have gathered, research into CBD usage for treating various feminine health issues is sparse. Part of the reason isn't due to a lack of willing volunteers but is more down to legal reasons.
Having said that, many of the women that have used CBD Oil for treating various feminine health issues have so far reported positive results.
The short answer is yes. CBD for women (and everyone, in general) is safe for the majority of people to use. CBD Oil offers consumers a plethora of therapeutic benefits ranging from pain relief to mood management.
We recommend that you first consult with a physician before starting a CBD regime, and you should conduct due diligence and only purchase from brands that can prove what goes into their CBD Oils.
Research Whether CBD Oil Could Be Useful For Your Needs
Lastly, spend some time researching the effects of CBD on the health concerns you wish to alleviate. At Veré we source high-quality, medical references to fact-check and support the contents in our articles for accuracy and trust. We encourage you to check out these useful articles: 
More articles related to CBD
CBD is short for Cannabidiol and is just one of the 100+ known cannabinoids in hemp, alongside the likes of THC, CBC, CBDa, CBDV, CBG and CBN. Hemp extract and CBD benefits a myriad of health conditions, making it a sought after product for wellness. In this article, we will address the most widely asked questions about CBD from what it is, how it works, what are the side effects and what health conditions may CBD benefit.
Read More »
Veré is disrupting the status quo in this male-dominated hemp industry with our mission-led business practices and innovation. Our concise line of CBD products is being celebrated by industry leaders, and we couldn't be more grateful for the recognition. Our CBD Oil, CBD Tinctures and CBD Gummies are top-ranking on Leafly—the world's largest cannabis and hemp platform—and have been awarded the "CBD Hemp Oil Brand of the Year" by the Global Health and Pharma magazine.
Read More »
CBD Oil may benefit a diverse array of afflictions and conditions, including anxiety, inflammation, arthritis, rheumatoid arthritis, migraines, pain, premenstrual syndrome (pms) and sleep. Each symptom requires a different dosage of CBD Oil to be most effective so we have engineered an easy-to-use CBD dosage chart to help you find the optimal dosage for relief and well-being.
Read More »