Life for a busy mom isn't a piece of cake as you have to handle a lot, whether you are a working professional or a stay-at-home mommy. The rush starts in the morning, as you have to get the kids ready for school. Things can be even more stressful if you have to leave for work after getting everything else done. The struggle is real and it is easy to lose your cool even if you are the most patient person in the world.
While you cannot do much about the mommy lifestyle, the best way to deal with the stress is by focusing on wellness. Investing in self-care with a balanced diet, regular exercise, and meditation gives you a good start. But you deserve something more because you bear an extra load. Fortunately, you can buy CBD Oil to ramp up your self-care initiative. Let us dive into it and share how busy moms can get started with a CBD wellness program.
Before joining the CBD bandwagon, it is vital to educate yourself because it will clear the misconceptions about this incredible wellness aid. Even as it is a legal substance, there is a common myth that it is psychoactive. It is because users confuse it with THC, the psychoactive cannabinoid in cannabis. The truth is that CBD offers a range of benefits without getting high.
It may relieve chronic pain, alleviate anxiety, help you sleep better, and curb digestive issues. Moreover, it is safe and natural, which means you can use it for the long run without worrying about side effects. Once you have the facts right, you are all set to go ahead with the wellness plan.
As a mommy, you need to be extra careful when choosing the right hemp product for you. It starts with knowing all your the options so you can decide which is best for you, your needs and lifestyle. CBD products come in various forms, as you can choose Pure CBD Oil, Full Spectrum CBD Gummies, Full Spectrum Hemp Extract Oil, CBD tinctures, creams and more.
While each product can be used discreetly, they each have their nuances. Try them one by one and choose the one you like the best. For example, you may want to vape because it offers quick results if you need to relax at the end of a long day. Edibles are discreet and give sustainable effects, making them ideal for stay-at-home mommies who want to feel relaxed throughout the day or for those looking for a more restful night sleep. You may also choose a topical for direct application for pain relief. 
Veré cbd products,
made by moms for moms
We have cultivated a concise line of award-winning CBD Oils and Gummies
to help you feel your best. Mommies, start your self-care routine today!
Gear up with products and accessories
Now that you are all set with information about CBD and products of choice, it is time to gear up. The best thing is that busy moms can shop products and accessories online, so you need not worry about visiting a dispensary to buy the essential gear and stock up on supplies. Just choose a legitimate website, browse its catalogue, and order your products in a few clicks. You can have it delivered conveniently to your doorstep.
With Veré CBD Oils and gummies, you don't have to worry about accessories. However, if you choose to smoke, vape, or dab CBD you may need some essential gear. At Veré we don't offer any CBD products that are consumed through smoking and inhalation, but you can shop for dab rigs, vaporizers, and vape pens online at other reputable sites. While you can start small and graduate to more sophisticated equipment later, it is a good idea to get some advice from a seasoned user before you choose your gear.
When it comes to using CBD for wellness, dosage plays a significant role. Figuring the right amount may take some effort in the beginning, but you can nail it with some trial and error. You may seek guidance from an expert or even talk to your doctor if using it for medicinal purposes. Essentially, the right dosage depends on factors such as your body weight, tolerance levels, the condition you want to treat, and the concentration of the product you choose.
Although you cannot get high with CBD, it is best to start with a smaller dose. You can work up the dosage over time and find the ideal one that gives you the desirable benefits, such as pain relief and anxiety relief. Remember to be patient because iIt may take some time to understand your chemistry and experience the desired effects.
Starting your CBD wellness journey as a mom requires you to choose the timing judiciously. It also depends on the purpose you intend to use CBD for.
Adding it to your morning coffee is a great idea if you want an energy kick before working out everyday. It boosts your focus and may help to alleviate inflammation or soreness.

The afternoon is a good time for stay-at-home moms who want to rest when the kids take a nap. CBD may relax your muscles to relieves stress and fatigue after the busy morning hours. 

An evening dose is ideal for working moms who want to relax and have a good night's sleep after a long and stressful day. You can take a gummy before bedtime and experience a feeling of wellness soaking in.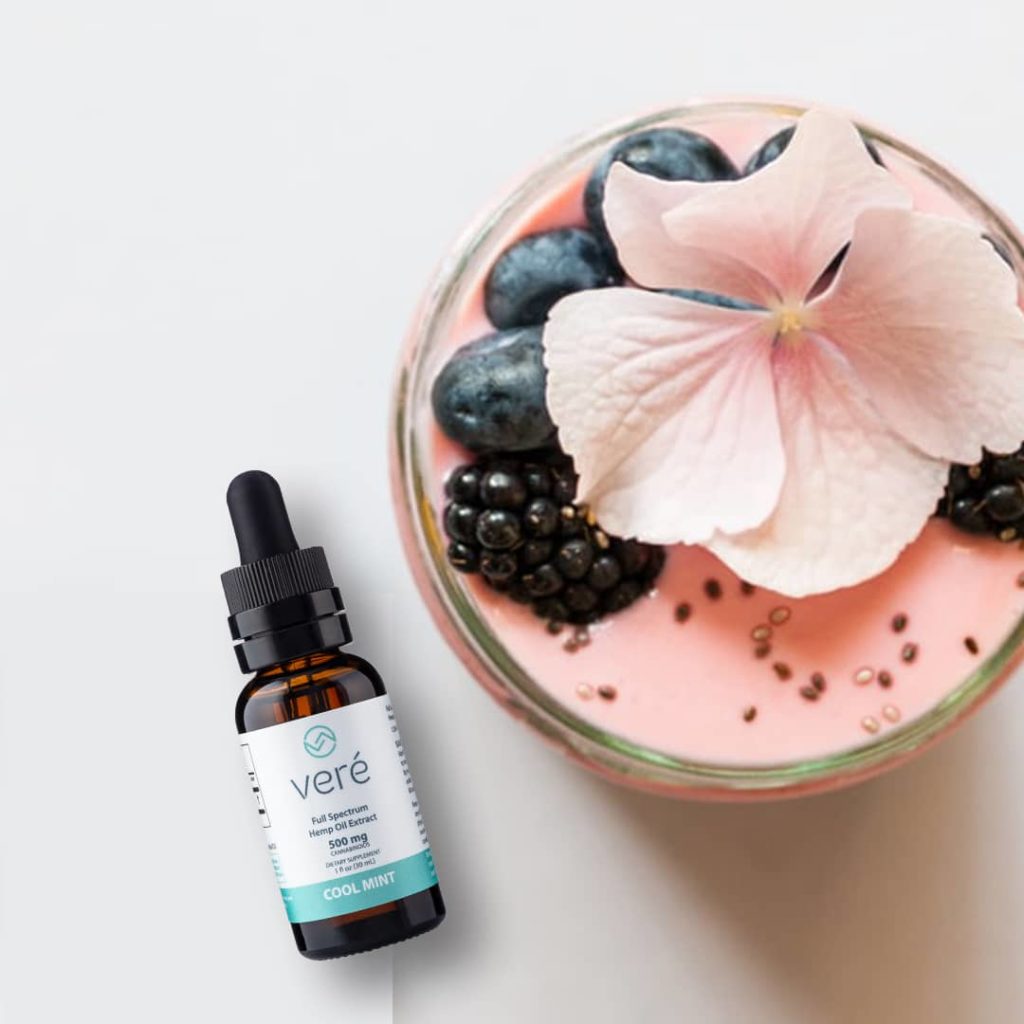 CBD works and makes an excellent choice for moms looking to feel happy and healthy despite their tight and stressful schedules. Many are finding that it works as an excellent alternative to medications such as pain killers, sleeping pills, and antidepressants. You can address pain, insomnia, and anxiety naturally instead. CBD may also promote hormonal balance, making it an ideal aid for dealing with menstrual woes and pre-menopause symptoms. You can rely on this cannabinoid to be healthy in body and mind so that you can do the best for your kids. As always, we recommend you speak with a physician first before starting any CBD wellness routine.
CBD is being classified as medicine, and like all medications, there are potential side effects. Even natural supplements may have side effects. It makes sense because every body is different so how a substance affects one person can be drastically different from another. 
The good news is that CBD is usually received very well by most people. When it's a quality CBD Oil—like Veré—that is made the right way, you can feel confident in the safety of the product you are using.  But, that doesn't mean there are never any negative side effects from CBD. Some of the most common symptoms include things like dry mouth, fatigue, cramping and diarrhea. 
These side effects are rare, but you may be at a greater risk of experiencing one if you're on other medications that may negatively interact with CBD. If you're at all concerned about experiencing any negative side effects, the best thing you can do is talk to your doctor before you start a CBD regimen. Additionally, we encourage you to review the COA to confirm exactly what you are and aren't putting into your body to ensure a high-quality CBD supplement.
More articles related to CBD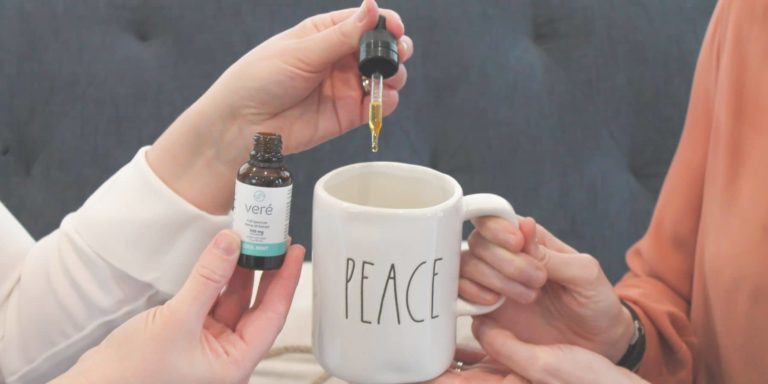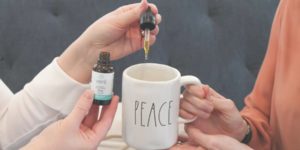 CBD Oil benefits many people but did you know that it's also thought to alleviate some conditions specific only to women? This includes but may not be limited to using CBD to help manage menopause, PMS, cramps, acne, hormonal imbalance, and more.
Read More »
Veré is disrupting the status quo in this male-dominated hemp industry with our mission-led business practices and innovation. Our concise line of CBD products is being celebrated by industry leaders, and we couldn't be more grateful for the recognition. Our CBD Oil, CBD Tinctures and CBD Gummies are top-ranking on Leafly—the world's largest cannabis and hemp platform—and have been awarded the "CBD Hemp Oil Brand of the Year" by the Global Health and Pharma magazine.
Read More »
CBD Oil may benefit a diverse array of afflictions and conditions, including anxiety, inflammation, arthritis, rheumatoid arthritis, migraines, pain, premenstrual syndrome (pms) and sleep. Each symptom requires a different dosage of CBD Oil to be most effective so we have engineered an easy-to-use CBD dosage chart to help you find the optimal dosage for relief and well-being.
Read More »