CBD (Cannabidiol) is currently a hot topic in the wellness community, thanks to its potential ability to relieve anxiety, reduce pain, and even control spasmodic seizures in people with epilepsy. Brands tout it for everything, from reducing inflammation to combating insomnia and returning the body to balance.
But does CBD get you high? 
It's not surprising that this question comes up a lot. CBD is a derivative of the cannabis plant, which many people associate with having psychoactive effects. 
However, the CBD story isn't so simple. In this article, we clear up some of the confusion surrounding Cannabidiol, including how some CBD-containing products may get you high, even if CBD itself does not. 
In a nutshell, no, CBD will not get you high. But it depends on whether other constituents of the cannabis plant are present in the formulation. 
Research shows that CBD–or Cannabidiol–is a non-intoxicating molecule, "devoid of psychoactive activity." If correctly isolated from the original hemp plant, it will not give you the classic high of smoking cannabis. 
However, some CBD-based products also contain THC–the psychoactive compound in the hemp plant–and that can produce effects such as extreme relaxation and euphoria. When looking for CBD concentrates, check the THC content. If the percentage of THC is higher than 0.3%, then the formulation could induce a psychoactive response. 
CBD manufacturers will often do as much as they can to reduce the amount of THC in their products. Typically, they will source cultivars of raw hemp bred specifically to produce low levels of THC. And they will use additional extraction processes to remove THC from the Hemp Extract Oils so that only CBD remains, and it's a Pure Cannabidiol Oil. 
Some manufacturers, however, do not attempt to isolate Cannabidiol and offer "Full Spectrum" CBD Oil instead. Here, the plant oil goes through the usual extraction process and filtration. However, the manufacturer does not remove any non-CBD cannabinoids in the plant, meaning that THC may be present in higher concentrations. 
So, does this type of CBD get you high?
Possibly. But you should note that THC levels in Full Spectrum CBD Oil are usually very low. Full Spectrum CBD Oil brands still use low-THC hemp cultivars as raw ingredients. So even if they do not remove other cannabinoids, hardly any psychoactive variants are present in the first place. The vast majority of CBD Oils contain less than 5% THC–roughly the threshold for getting you high. And hemp-derived CBD Oils contain less than 0.3%. At Veré, all of our products are hemp-derived and contain either 0% THC or no more than 0.3% trace amounts.
Many users prefer taking Full Spectrum Hemp Extract Oil because it contains other nutritive elements found in the hemp plant. For instance, Full Spectrum CBD contains terpenes and flavonoids in addition to THC–compounds which may provide wellness benefits of their own. 
The "entourage effect" theory suggests that CBD and THC may actually work together. The idea is that each compound uses the other to deliver additional therapeutic benefits. Furthermore, the addition of CBD may actually eliminate or reduce many of the unwanted effects of administering THC, such as sedation, hunger, and anxiety. If THC concerns you, then you can opt for a CBD Isolate or Pure CBD Oil which undergo additional processing to remove all cannabinoids, sans CBD. 
So, in summary, can CBD get you high? Well, as we have learned, the short answer is "no." 
However, the long answer depends on the type of CBD products you use. Isolates that only contain trace amounts of THC will not deliver the traditional psychoactive behavioral changes associated with cannabis. However, Full Spectrum Hemp Extract Oil with THC might—especially if it contains a high percentage.
Research shows
that CBD is a non-intoxicating molecule
At this point, you might be wondering what the benefits of using CBD are if it doesn't have profound effects on the mind. After all, people take it for pain and anxiety, both of which relate to the state of the brain. 
For researchers, there's a fine line between an intoxicating substance and one that supports wellbeing. 
According to the NIH, a psychoactive substance is anything that "affects how the brain works and causes changes in mood, awareness, thoughts, feelings, or behavior." 
THC certainly fits that definition because of its effect on mood, appetite, and the way people act while using it. However, the same is arguably true of CBD. It too alters the way the mind works, which can have knock-on effects on behavior. 
For instance, suppose that a CBD user has social anxiety that makes it hard for them to attend parties. Before taking CBD, they might get sweaty palms or feel panicky at the prospect of talking to new people. But after taking it, they might find the conversation more relaxing and even drum up the courage to start dancing. 
In this case, CBD would certainly fall under the category of "psychoactive" because of its effects on the mind. But whether it meets the definition of a "high" is not clear. People associate being high with extreme states, such as euphoria, but CBD does not provide this. Instead, it simply brings the mind "back to center," helping to restore normal cognitive function. 
Researchers note that CBD is a drug-like substance. Like many drugs, it has anti-anxiety and pain-relieving properties when administered in animal models and human volunteers. However, the FDA currently only clears it for use in one specific drug for treating seizure syndromes, such as Lennox Gastaut syndrome, Dravet syndrome, and tuberous sclerosis complex. Hence, at present, this is the only official drug use of the compound. 
Even so, the NIH definition suggests that CBD is psychoactive, just like many thousands of plant-derived compounds. It's just that its psychoactive properties are less visible than those of THC which tends to produce profound behavioral and emotional changes quickly. 
Many brands are keen to steer clear of the "psychoactive" label because of its association with THC–a highly controlled compound with negative associations. By omitting the confusing vocabulary, they hope to convey CBD as a substance that offers the benefits of cannabis, but without any of the well-known side effects. 
Some manufacturers will go as far as drawing a distinction between hemp and marijuana-derived CBD. Both are members of the cannabis species, but, as noted, hemp cultivars are bred to contain very low concentrations of THC. 
We should note that CBD and THC are not the only cannabinoids in the cannabis plant. Additional cannabinoids include: 
CBG – Cannabigerol 

CBC – Cannabichromene

THCV- Tetrahydrocannabivarin

THCA – T

etrahydrocannabinolic Acid 

CBDA – Cannabidiolic Acid

CBN – Cannabinol 
Many of these compounds exist in Full Spectrum or Broad Spectrum CBD products. However, researchers are still unpacking precisely how they work and the effects they might exert on the body. Some of these compounds, such as THCA, may have greater psychoactive potential than THC, and others may have less.
Does CBD Get You High If It Comes From Marijuana?
CBD derived from hemp plants is unlikely to get you high–even Full Spectrum versions that contain all the unfiltered cannabinoids from hemp cultivars. However, marijuana-derived CBD is different because of the naturally high THC content.
Some marijuana cannabis plants, for instance, yield oils with up to 30 percent THC–enough to radically alter how you feel. And most contain more than 5 percent THC–the threshold that usually produces a noticeable psychoactive effect. 
So long as it is legal in your state, you can still buy marijuana-derived CBD. However, please note that the effects will differ from hemp-derived Full Spectrum CBD and Isolates because of the THC content. If your state does not approve of this type of CBD, please only use regular hemp-derived versions from trusted sources. 
When people ask the question "Does CBD make you high?" it often comes from a lack of understanding concerning how the oil is made. 
As noted, the production of CBD begins with the breeding and growing of hemp plants specifically selected for their low THC content, usually in vast greenhouses. Over the years, farmers isolated cannabis strains naturally low in psychoactive compounds and focused on rearing those high in compounds that they actually wanted, such as CBD. 
As noted, regular marijuana for smoking contains between 5 and 30% THC whereas specially-cultivated hemp gets levels down to around 0.3%. 
Most top manufacturers use the CO2 extraction method to make CBD Oils from hemp. This process involves using carbon dioxide as a solvent to extract oils from the plant's tissue. At Veré, we use a CO2 extraction process to produce our Full Spectrum CBD products. 
Another method, ethanol extraction, is cheaper because it works faster than CO2 extraction and uses basic equipment. However, it may affect the purity of the extract and could damage flavonoids and terpenes. It also involves additional processing stages, including the need to remove the alcohol with heat. 
Once manufacturers extract the oil from the cannabis plant, they may then attempt to refine it further. Here, they put the oil through a process called "short path distillation." It works by heating the oil and then separating different compounds in the mixture according to their boiling point. Processors carefully crank up the heat, skim off elements such as THC that they do not want, and isolate the Cannabidiol itself. 
So does CBD Oil get you high? Well, as you can see from this discussion, it depends on the kinds of plants and extractions that manufacturers use. In general, the more processed the CBD, the less likely it is to give you a sense of euphoria or extreme relaxation. 
buy co2 extracted and hemp-derived
CBD Oil from Veré
How Does CBD Interact With Your Body?
Early in this discussion, we already noted that CBD alone does not get you high. But we also came to the interesting conclusion that it is "psychoactive," because of its profound effects on the mind. 
But how does CBD deliver these effects? 
Many people believe that CBD works by interacting with CB1 and CB2 receptors–parts of the body's endocannabinoid system found in brain and nerve cells. However, some research now shows that Cannabidiol may also work via some other mechanism.
Current experimental results suggest that CBD works indirectly on the nervous system by suppressing an enzyme that breaks down a substance called anandamide. 
Anandamide is one of the body's own endocannabinoids–a cannabis-like substance it makes itself. Researchers have found it highly concentrated in parts of the mammalian brain and central nervous system and think that it may convey mood-relaxant effects. 
By inhibiting the enzyme that breaks down this compound, CBD indirectly increases the duration of anandamide in the body which, in turn, enhances CB1 signaling. At the same time, CBD modulates the effects of THC. By binding to CB1 receptors, it prevents THC molecules from doing the same, potentially counteracting the psychoactive effect of regular cannabis. 
CBD also appears to stimulate the release of 2-AG–an important endogenously-produced cannabinoid that interacts with both CB1 and CB2 receptors in the peripheral nervous system. Researchers believe that these molecular mechanisms may explain why CBD conveys benefits. 
So, what can you take away from this discussion? 
Well, first, CBD can't get you high by itself. It doesn't contain factors that directly bind to the nervous system and create sensations of euphoria, joy, or deep relaxation. 
However, CBD is still a highly psychoactive substance–just in a different way from what most people imagine. Fundamentally, it works by bringing the body back towards homeostasis–or balance. It doesn't replace the body's own cannabinoids. Instead, it simply allows them to flourish in higher quantities by suppressing the enzymes that break them down. 
Growers cultivate raw hemp plants to contain as little THC as possible. Many varieties contain less than 0.3%, which isn't enough to get you high. However, some Full Spectrum CBD products may contain more THC than this. And marijuana-derived CBD Oils may contain substantially more–up to 30%. 
Once you understand terms like Full Spectrum CBD, marijuana-derived hemp and CBD Isolate, it becomes much easier to know whether you're putting THC in your body, and how much. Those concerned about psychoactive effects should seek out purified CBD formulations like a Pure CBD Oil. 
We hope you found this article helpful, and if you are interested in using CBD we recommend that you consult with a physician before starting any hemp regimen. And as always, review the hemp product's COA to understand exactly what you are putting into your body when you buy CBD Oil. 
frequently asked questions about cbd
More articles related to CBD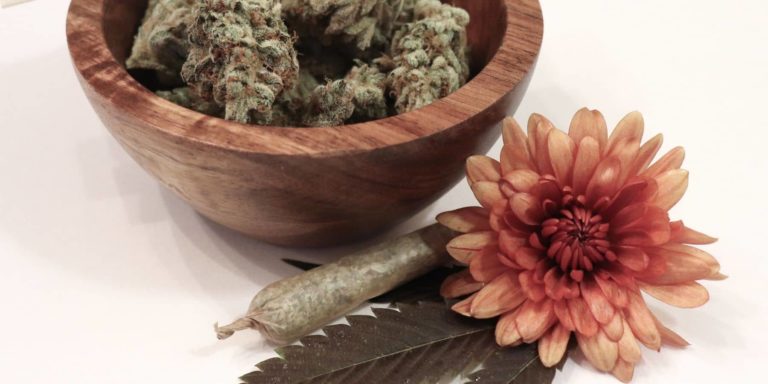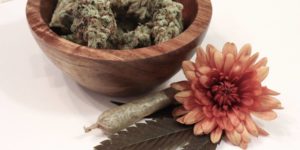 Put simply, hemp, marijuana, weed, and cannabis are part of the same species of plant. It's the level of THC in the plant that determines its appropriate name. For instance, hemp is a legal term to describe cannabis plants that contain less than 0.3% THC. Weed is just a slang word for cannabis, and marijuana refers to cannabis plants with more than 0.3% THC. In this article, we will break down the naming conventions further and will delve into their historical references.
Read More »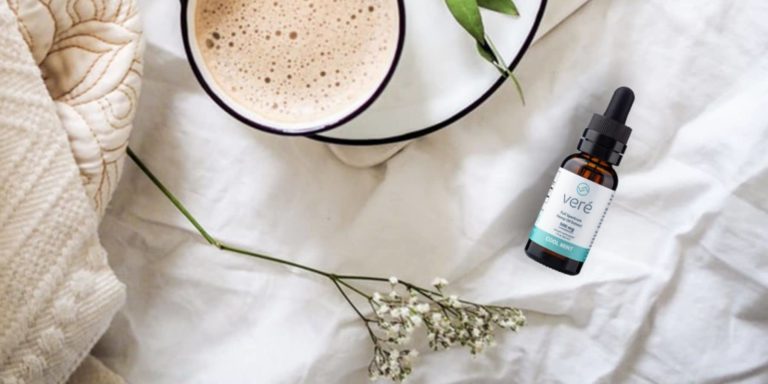 There are many types of CBD Oil on the market, but not all of them are organic. Organic CBD Oil earns its name through the certification that comes from the United States Department of Agriculture (USDA). Products deemed 'organic' are produced using ingredients that are at least 95% organic. This means that they are grown and harvested according to guidelines that refer to soil quality, use of additives, use of pesticides and weed control, animal raising practices and more. They are also free of GMOs.
Read More »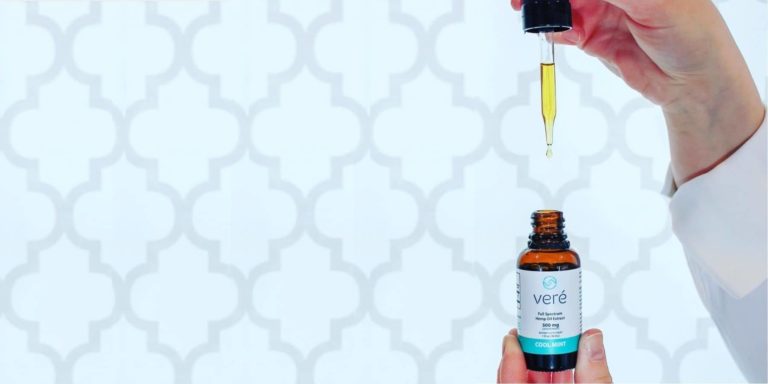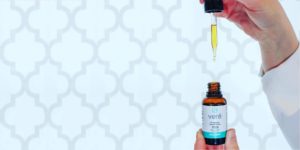 Many people use CBD Oil and for good reasons—from improving sleep, pain management and skin conditions to supplementing our endocannabinoid system and helping addictions. While we share 5 reasons to use CBD Oil, scientific studies show that CBD Oil used for our mental and physical health may be beneficial. The cannabinoids in CBD Oil have therapeutic properties that promote greater well-being so let's explore 5 reasons why you should use CBD Oil.
Read More »