Cannabidiol or CBD is just one of the many active cannabinoids naturally found in the cannabis plant. Another well-known and possibly better-known cannabis compound is Tetrahydrocannabinol or THC. While CBD and THC are very different, there is still so much confusion around whether CBD is legal. We like to attribute this ambiguity to 2 main reasons: (1) both compounds are derived from cannabis (2) federal and state laws differ on how they treat cannabis, THC and CBD. 
While CBD is widely available in Texas, there is no surprise that there is still debate over the legality of CBD in the state. Before we break this down, let's confirm and clarify that CBD is legal in Texas. You can buy it, sell it and consume it!
The Federal View On CBD: Farm Bill
Hemp is the primary source of CBD. At one time, copious amounts of hemp got imported into the United States, and much of it got used in the textile industry. However, hemp became criminalized in the early 20th century due to its association with marijuana.
It wasn't until 2018 when the then-president, Donald Trump, enacted the Agriculture Improvement Act of 2018, commonly known as the "Farm Bill." Part of the act essentially decriminalized hemp and hemp-derived products like CBD.
Of course, there was a condition attached: hemp and hemp-derived products could not contain a concentration of more than 0.3% THC by dry weight.
It's worth noting that anything above could be illegal at a federal level but legal at the state level, whether it's for recreational or medicinal use. The federal bill became law on December 20th, 2018.
Yes, CBD is legal in Texas as of June 10th, 2019. Texas signed into law House Bill 1325 that decriminalizes CBD (chapters 121 and 122 of the Texas Agriculture Code). In a nutshell, Texas has aligned with the federal bill's view on the sale of CBD with 0.3% or less THC.
House Bill 1325 also describes the framework that the state has put in place relating to the cultivation of industrial hemp:
Chapter 121 relates to how the state must create a plan to develop, monitor, and regulate industrial hemp production.

Chapter 122 describes the statutory requirements for the cultivation, licensing, and testing of hemp.
Anyone can purchase and use CBD, either in oil form or otherwise, without a medical prescription but on the condition that the THC content is no more than 0.3% of the CBD composition.
On March 16, 2020, the state's Department of Agriculture allowed people to apply for new licenses to cultivate industrial hemp.
How Can the Law Test the THC Content in a CBD product?
As you know, concentrations of THC above 0.3% are illegal in Texas. But, how can the law test the level of THC content in CBD Oil or CBD tinctures? The short answer is, it can't. At least, not very easily. 
That's because, at the time of writing, Texas law enforcement officials have no equipment or even guidelines that their officers can use or follow. The trouble is you can't smell or even taste whether the THC levels in a CBD Oil are 0.3% or more. The only way law enforcement officials could determine THC levels is through laboratory tests. So, even if you got stopped by Texas law enforcement officials and you know your CBD Oil is legal, they would need to send it to a third party lab to verify THC levels and, therefore, the legality of the CBD Oil. 
CBD for Epilepsy Patients
While CBD gets largely marketed as effective for various ailments and health conditions, it has proven highly successful in helping epilepsy patients manage their symptoms.
There's been much research on the topic, and there's an FDA-approved prescription Cannabidiol—Epidiolex is suitable for patients aged 24 months or older who experience rare forms of epilepsy and severe seizures.
In Texas, epilepsy patients can readily access Epidiolex as a prescription medicine. But, the state also makes a slight exception to the THC laws specifically for medicinal use. 
In 2015, the Compassionate Use Act became law in Texas. It allows those diagnosed with epilepsy and certain other medical conditions, such as autism and terminal cancer, to get prescribed CBD Oil with a THC concentration of 0.5% or less.
What that means today is people diagnosed with epilepsy can get access to CBD Oils with a 0.2% higher concentration of THC than is legally permissible through ordinary retail means.
CBD was first discovered in 1940. It is one of many cannabinoids or compounds naturally found in cannabis, and can represent up to 40% of the plant's extracts. Some people use cannabis, marijuana and hemp interchangeably when talking about the origin of CBD. However, that is not 100% accurate. 
The source of CBD determines whether the product is legal federally as well as on an individual state level. This begs the question; what is the difference between hemp and marijuana? Both are variants of the Cannabis Sativa species. However, the extent to which THC is present in the plant determines whether that cannabis plant is identified as hemp or marijuana. Hemp has 0.3% THC or less; whereas marijuana has more than 0.3% THC. 
CBD and THC are two of the most studied cannabinoids found in cannabis. But they are very different. THC is psychoactive and is closely associated with getting "high." On the other hand, CBD is not psychoactive so consumers won't feel intoxicated. As such, CBD is in great demand and research is showing CBD benefits a myriad of health conditions. 
In short, hemp-derived CBD is legal federally as well as in the state of Texas. But marijuana-derived CBD is not legal for recreational use. 
CBD Oil vs. Hemp Oil: What's the Difference?
Further confusion arises when describing the various oil products available. Some people assume that CBD Oil and Hemp Oil are the same product.
The truth is, there are many differences between the two oils, ranging from how they are sourced to what they are composed of and used for. Both have their benefits so be sure to read your labels to clearly understand what you are buying and what you are putting in your body. Below is a small overview of the biggest differences between the two types of oils. And one thing to note, sometimes a Hemp Extract Oil or CBD Oil is referred to as a Full Spectrum Hemp Oil. I know, super confusing. But that is why it is important to read the labels and COAs when you buy CBD Oil. 
buy hemp-derived cbd products from veré
We have cultivated a concise line of award-winning CBD Oils and Gummies
to help you feel your best. All are third-party tested and legal to purchase in Texas. 
can you get high from cbd?
The truth is, CBD is nothing like its cousin, THC. THC or Tetrahydrocannabinol can impact a person's spatial and sensory perception. CBD, on the other hand, does nothing of the sort.
It's also worth noting since Veré CBD products are derived from hemp, our plants have a much higher concentration of CBD than THC. Not only does this ensure a high-quality CBD product but it ensures we stay within the legal guidelines with less than 0.3% THC.
CBD Is Generally Safe and Effective
CBD is being classified as medicine, and like all medications, there are potential side effects. Even natural supplements may have side effects. It makes sense because every body is different so how a substance affects one person can be drastically different from another. 
The good news is that CBD is usually received very well by most people. When it's a quality CBD Oil that is made the right way, you can feel confident in the safety of the product you are using.  But, that doesn't mean there are never any negative side effects of CBD. Some of the most common symptoms include things like dry mouth, fatigue, cramping and diarrhea. 
These side effects are rare, but you may be at a greater risk of experiencing one if you're on other medications that may negatively interact with CBD. If you're at all concerned about experiencing any negative side effects, the best thing you can do is talk to your doctor before you start a CBD regimen. Additionally, we encourage you to review the COA to confirm exactly what you are and aren't putting into your body to ensure a high-quality CBD supplement.
More articles related to CBD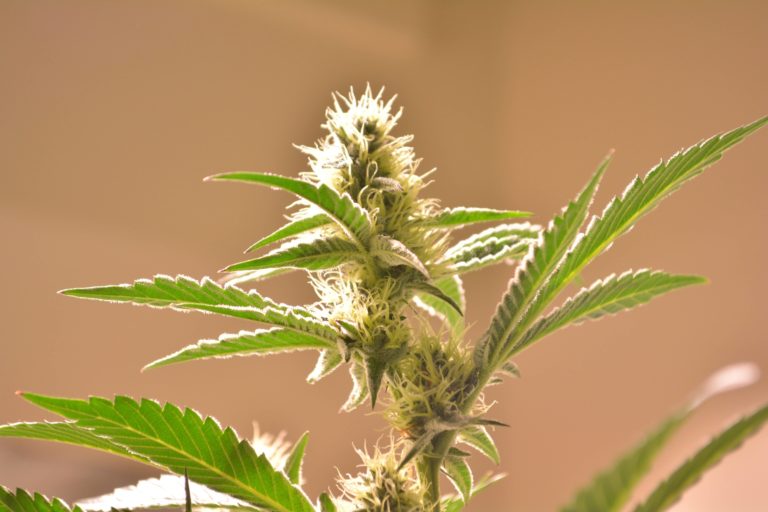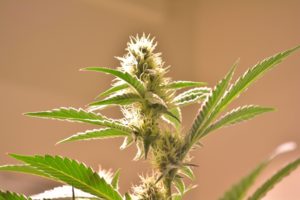 CBD can't get you high by itself. It doesn't contain compounds that directly bind to the nervous system and create sensations of euphoria, joy, or deep relaxation. While CBD will not get you high, it depends on whether other constituents of the cannabis plant are present in the oil, like THC. We clear up some of the confusion surrounding Cannabidiol, including how some CBD-containing products may get you high, even if CBD itself does not. Let's explore this further and how CBD, THC and other cannabinoids interact with your body.
Read More »
CBD is short for Cannabidiol and is just one of the 100+ known cannabinoids in hemp, alongside the likes of THC, CBC, CBDa, CBDV, CBG and CBN. Hemp extract and CBD benefits a myriad of health conditions, making it a sought after product for wellness. In this article, we will address the most widely asked questions about CBD from what it is, how it works, what are the side effects and what health conditions may CBD benefit.
Read More »
CBD Oil is legal federally thanks to the 2018 U.S. Farm Bill, which legalized the cultivation of Registered United States Industrial Hemp with no more than 0.3% THC. While federally, hemp-derived CBD is legal in all 50 states, consumers, retailers, manufacturers and farmers are still at the mercy of individual state laws. The good news is that hemp-derived CBD Oil is legal in all 50 states with the exception of Nebraska (as of April 3, 2020).
Read More »