CBD Oil in New Jersey: Is it legal to buy CBD?
CBD isn't a fad that's going to lose traction—it has become a way of life for those who suffer from anxiety, pain, sleep issues, inflammation, and migraines. Still, many consumers who live in NJ are cautious about the legality of buying CBD Oil. This caution extends to purchasing CBD in local stores as well as when they are looking to buy CBD online. So, let's break down the legal stature of CBD in the garden state. 
Hemp-derived CBD is legal to buy and sell in NJ. However, with marijuana-derived CBD you can only sell and buy at an Alternative Treatment Center with a dispensary endorsement as enforced by the New Jersey Compassionate Use of Medical Marijuana Act. That was until November 3, 2020 when recreational marijuana became legal. 
At Veré, all of our CBD products are hemp-derived and comply with the U.S. Farm Bill, which legalized the cultivation of Registered United States Industrial Hemp with no more than 0.3% THC (Tetrahydrocannabinol). This federal law declassified CBD from a Schedule 1 substance to a Schedule 5 substance in 2018 under the Controlled Substances Act.  
There are 5 classes of controlled substances; Schedule I classification implies that the drug has no medicinal benefits. Whereas, a Schedule 5 substance is the lowest classification and is being ranked as less addictive with a lower potential for abuse. The FDA and DEA have stated that Schedule 5 substances may consist of analgesic, antitussive or antidiarrheal drugs. For example, Lyrica and Robitussin AC are classified as Schedule 5. Schedule 5 substances do provide medicinal benefit, and thus this reclassification of CBD is much appreciated by researchers and consumers who are interested in CBD benefits.
Difference between Hemp and Marijuana
Ok, now that we cleared the air on the legality of CBD in NJ, let's dive further into the difference between hemp and marijuanna, and the confusion surrounding the cannabis plant. Both are variants of the Cannabis Sativa species. However, the degree of THC present in the plant distinguishes the difference between hemp and marijuana. Hemp is defined as a Cannabis Sativa plant with 0.3% THC or less; whereas marijuanna is defined as a Cannabis Sativa plant with more than 0.3% THC. 
CBD and THC are two of the most known and studied cannabinoids found in the Cannabis Sativa species. But they are very different. THC is a psychoactive cannabinoid associated with feeling "high." Conversely, the cannabinoid CBD is not psychoactive so consumers won't feel intoxicated. As such, CBD is gaining great popularity. And for good reason. Research is showing CBD benefits certain health conditions and may help support pain management, anxiety, stress, arthritis, premenstrual symptoms, migraines, sleep, and more. 
Hemp CBD Oil in New Jersey
With CBD being so commonplace, finding the right CBD brand that can be trusted to uphold the standards consumers deserve can be a bit overwhelming and confusing. At Veré, we aim to make buying CBD Oil in NJ transparent, easy and risk-free for consumers interested in the benefits of CBD and other powerful cannabinoids.
Where to Buy CBD Oil in NJ?
If you are looking to buy CBD Oil in NJ, you are in the right spot. As a female-founded CBD brand, Veré is based in Northern NJ and we are being celebrated for our guaranteed purity, potency and quality. All of our CBD products are award-winning—GHP Global Health & Pharma hosted the 2019 Medical Mariuana Awards and recognized Veré as the CBD Hemp Oil Brand of the Year 2020. This prestigious award marks the hard work of those brands working in Medical Cannabis for their innovation and excellence in their business practice as well as their outstanding overall performance.
If you want the best for your health, shop for the best cbd oil
Veré has over 100 verified customer reviews on our CBD online store as well as on other highly reputable sites in the industry. This includes Leafly—the world's largest cannabis and hemp platform—where our CBD products are top-ranking in the categories: Hemp CBD Edibles, Hemp CBD Oil and Hemp CBD Tinctures. Considering Leafly attracts more than 15 million monthly visitors and 40 million page views, this is a huge validation for the quality and potency of our CBD products.
Buying CBD Oil Online in New Jersey
With the abundance of CBD brands and CBD products for sale, how can you choose the right CBD Oil to meet your needs and lifestyle? 
At Veré we have created strategic partnerships within the cannabis industry, including: 
Organic and U.S. Farm Bill Compliant hemp farmers in Oregon and Colorado

The leading U.S. cannabis genetics company

State-of-the-art hemp extraction facilities with proprietary, safe and precise extraction processes

A cGMP compliant and FDA registered manufacturer

In-house and third-party testing facilities
We have rigid standards of quality at Veré so we intentionally go above and beyond the call of duty. Before and after each harvest, our hemp farmers test the plant material to ensure the absence of pesticides, heavy metals, molds, and mildews. After testing is completed, our hemp farmers then process and ship the hemp CBD plant material to our state-of-the-art extraction and purification facilities where the biomass is turned into Veré CBD Oil. Once converted into oil, each batch is tested in our labs and then shipped to our cGMP manufacturer to be bottled. But before the CBD Oil arrives at your door, it undergoes another round of testing at a 3rd-party lab. The result is guaranteed purity, potency, and quality—the only way we will have it.
Everything we do at Veré is deliberate and we stand by our CBD products and Hemp Extract Oil to offer you the Veré Guarantee—it's simple; if you are not fully satisfied with your results, let us know within 30 days. We'll refund 100% of your purchase price. What do you have to lose? 
more articles related to cbd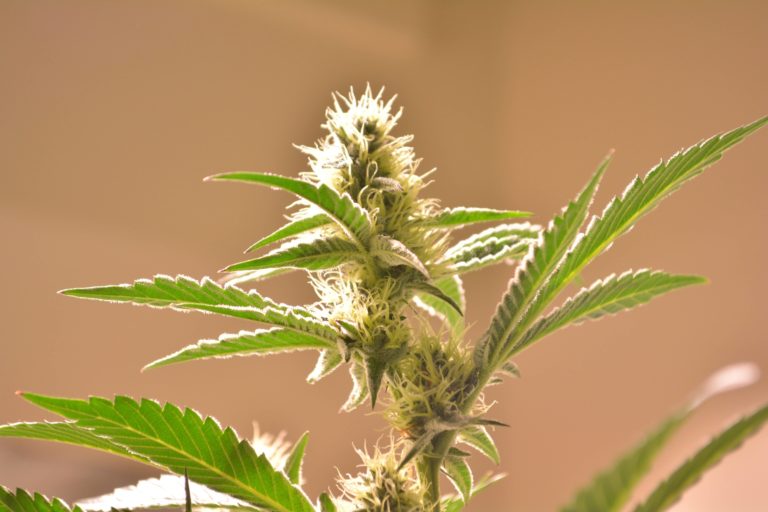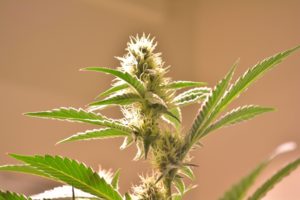 CBD can't get you high by itself. It doesn't contain compounds that directly bind to the nervous system and create sensations of euphoria, joy, or deep relaxation. While CBD will not get you high, it depends on whether other constituents of the cannabis plant are present in the oil, like THC. We clear up some of the confusion surrounding Cannabidiol, including how some CBD-containing products may get you high, even if CBD itself does not. Let's explore this further and how CBD, THC and other cannabinoids interact with your body.
Read More »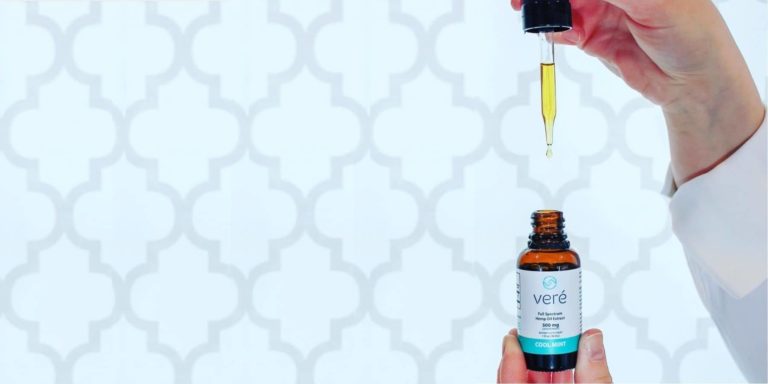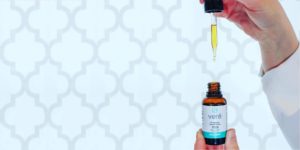 Many people use CBD Oil and for good reasons—from improving sleep, pain management and skin conditions to supplementing our endocannabinoid system and helping addictions. While we share 5 reasons to use CBD Oil, scientific studies show that CBD Oil used for our mental and physical health may be beneficial. The cannabinoids in CBD Oil have therapeutic properties that promote greater well-being so let's explore 5 reasons why you should use CBD Oil.
Read More »
Yes, CBD Oil is expensive and for good reason. There are several factors that impact the price of CBD; including CBD laws, CBD regulations, hemp farming practices, CBD extraction methods, CBD batch testing and the concentration of CBD (and other cannabinoids) in the product. Perhaps with a better understanding of what goes into producing high-quality CBD Oil, consumers won't be overcome with sticker shock when they see CBD Oil prices. The more you know about CBD Oil, the better decisions you can make when it comes to buying CBD products, which can range from $50-$200.
Read More »