Choose Premium CBD Oil Products that are Organic
CBD Oils are becoming more popular and mainstream, and with good reason. CBD Oils have a number of benefits that can improve your health and wellbeing. Many people use CBD Oil to help them deal with conditions such as stress and anxiety, whereas others choose CBD products for their anti-inflammatory properties, helping alleviate aches and pains and different conditions. 
But as there are a lot of CBD Oil products on the market, how do you know which ones are effective and which ones you should invest in? How your CBD products are made and where they come from are important to know—not just for safety but for quality too. 
The first step to buying a premium CBD product is to ensure that it is organic. So why should you choose organic CBD Oil? Learn everything you need to know below.
Before learning about organic CBD, you should get to know what CBD is first. 
CBD is short for Cannabidiol. It's a type of cannabinoid that comes from cannabis sativa plants that is extracted from hemp. CBD is believed to have a number of health benefits, from reducing migraines, anxiety and stress to alleviating PMS, joint pain, and more.
Unlike its cousin cannabinoid THC, CBD isn't psychoactive so you won't feel 'high'. CBD offers mild effects, which can help you feel calmer and more relaxed, making it suitable for a number of different purposes.
CBD Oil may either be pure and 100% THC-free or it may contain traces of THC no more than 0.3%. This small amount of THC helps to produce the entourage effect and amplifies the potency of the other cannabinoids in the CBD Oil.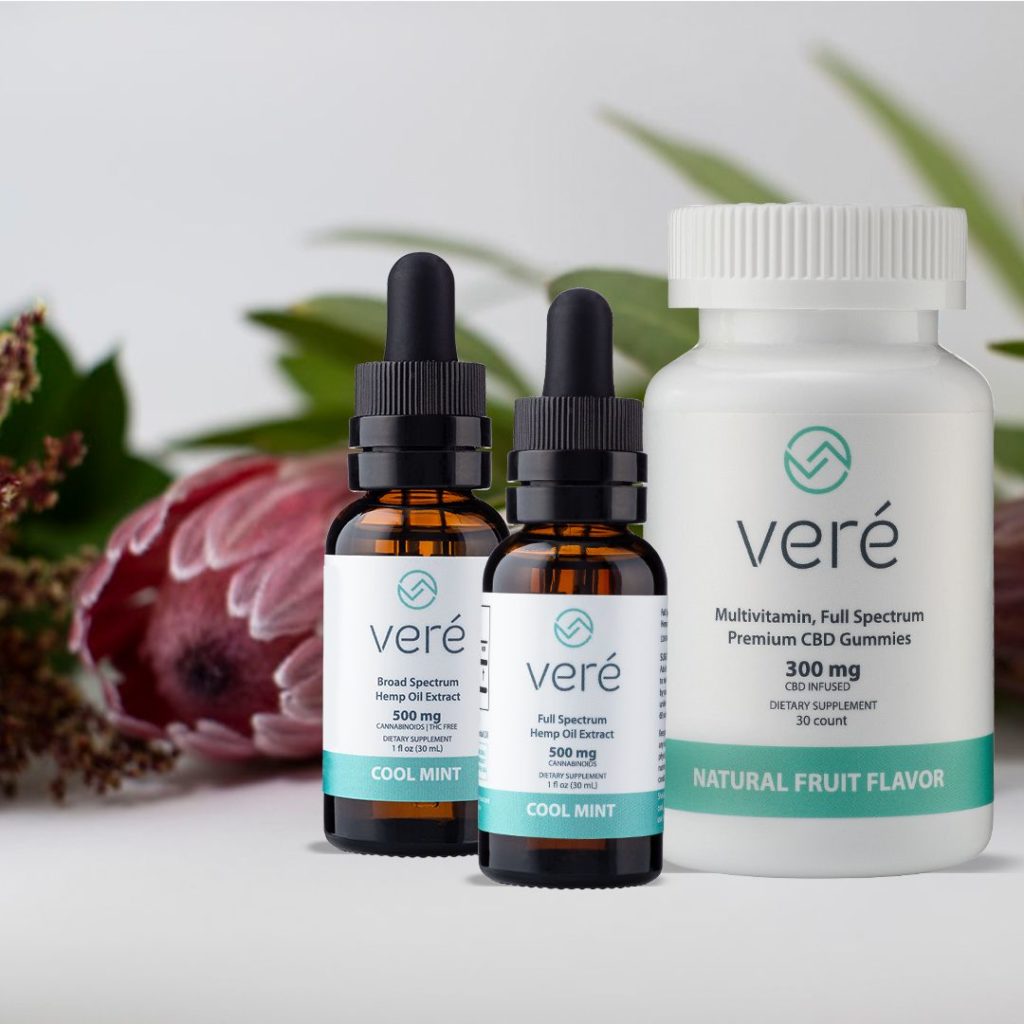 your body deserves the best that nature has to offer
There are many types of CBD Oil on the market, but not all of them are organic. Organic CBD Oil earns its name through the certification that comes from the United States Department of Agriculture (USDA). Products deemed 'organic' are produced using ingredients that are at least 95% organic. This means that they are grown and harvested according to guidelines that refer to soil quality, use of additives, use of pesticides and weed control, animal raising practices and more. They are also free of GMOs. 
While many products are able to thrive in alternative conditions, hemp is different. To be able to produce good quality CBD, the hemp must be grown in optimal soil, which is easier to achieve when following the guidelines for growing organic plants.
There aren't as many certified organic CBD Oils on the market as you'd believe, which is why it's important to do your research so that you can understand what you're buying. A lot of companies claim to sell natural products, but without the USDA certification, these products won't be considered organic.
Organic CBD and carrier oils
While CBD can be produced from organic sources, the carrier oils must also be organic in order for the end product to be considered organic. Carrier oils are typically plant-based, such as coconut oil, almond oil, etc., helping to dilute concentrated oils so that they do not become irritants. 
Veré CBD Oils use MCT oil as the carrier oil, which allows for quick absorption or digestion, while also complementing the benefits of CBD with its antifungal, anti-inflammatory and antibacterial properties. It's an effective combination that can help ensure our organic products provide the right benefits for your health and wellbeing.
Why choose organic CBD over regular CBD?
With the much-discussed benefits of CBD Oil, what makes organic CBD Oil better than regular CBD Oil? 
For starters, organic CBD Oils are less likely to contain pesticides. The way they are produced can mean that they are also higher in cannabinoids, helping you get the most from your product. 
When choosing CBD products, it's also important to remember that 'natural' doesn't necessarily mean organic. Many companies produce natural CBD products, but they aren't all produced in an organic way. It's also important to avoid synthetic CBD Oils. Not only can they contain harmful chemicals but you may miss out on the key benefits of CBD. To ensure a safe product, always review the COA when you buy CBD Oil. 
buy premium cbd oil
from veré
Using organic CBD oil products
Organic CBD Oil can be used in a number of ways. From helping you to de-stress to easing post-workout aches and pains, there are different ways CBD Oil can help you. 
To use CBD Oil, simply place a drop under your tongue, allow it to absorb for 60-90 seconds and then swallow. You can do this twice a day if needed. 
As with any supplement, you should consult your physician about safe use, especially if you suffer with existing medical conditions. 
Buying premium organic CBD oil from veré
While you might think that organic CBD products must come at a premium price, this isn't always the case. Quality organic CBD Oil products from Veré are organic, featuring pure, high-grade Hemp Extract Oil. Our products are grown at our exclusive hemp farms located in Oregon and Colorado, each of which is U.S. Farm Bill Compliant and uses leading agricultural practices to produce high-quality hemp and CBD that meets our stringent standards.
When it comes to choosing organic CBD Oil products, you want to ensure that what you're buying is of the highest quality. We produce artisan CBD products that can help deliver a range of benefits to your wellbeing.
At Veré, we want our customers to feel informed and confident when using our CBD products. You will find a lot of detailed information about our products, how they're produced and what they contain. You can find a lot of useful information on each product page, and our CBD 101 guides also contain a lot of detailed information and research around CBD, hemp and their benefits. 
Whether you're new to CBD or you simply want to learn more about the benefits of choosing organic CBD Oil, we're here to help. Check out Veré's full range of products and discover organic CBD Oil for yourself.
more articles related to organic cbd oil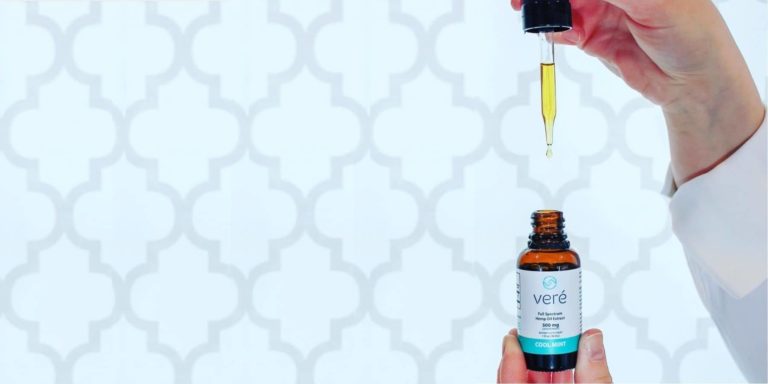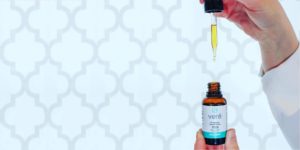 Many people use CBD Oil and for good reasons—from improving sleep, pain management and skin conditions to supplementing our endocannabinoid system and helping addictions. While we share 5 reasons to use CBD Oil, scientific studies show that CBD Oil used for our mental and physical health may be beneficial. The cannabinoids in CBD Oil have therapeutic properties that promote greater well-being so let's explore 5 reasons why you should use CBD Oil.
Read More »
Our 500mg Cannabidiol Oil is pure, natural and organic. Testing at a 99%+ CBD purity, this peppermint flavored CBD Hemp Oil is infused with MCT for fast-acting and long-lasting effects. At Veré we have partnered with one of the industry's leading hemp genetics to provide our Colorado and Oregon farmers with specially bred, non-GMO hemp cultivars and proprietary high-CBD and low-THC hemp cultivars. These hemp genetics coupled with our proprietary manufacturing process is credited for delivering a CBD Hemp Oil that is award-winning and one of the purest on the market.
Read More »
Many consumers solely focus on which cannabinoids are present in their CBD Extract Oil. While this is important, it is equally valuable to understand how the CBD was extracted from the hemp initially. There are many different CBD extraction methods, all of which have different implications on potency and sustainability. Let's dive into the 3 most used methods—solvent extraction, CO2 extraction and steam distillation—and their pros and cons.
Read More »