Insomnia refers to a clinical condition where individuals have difficulty falling or staying asleep. It could cause them to wake up too early and they may find it challenging to go back to sleep. Several factors could cause this condition: stress, anxiety, PTSD, pain, inflammation, hormonal imbalance, improper sleep schedules, poor diet, lack of physical activity, or even some medications. 
Lack of proper sleep can have a severe impact on your overall health. Sleep deprivation tends to affect both the mental and physical state.  It can disrupt your ability to focus and, in severe cases, may also lead to hallucinations. When the body does not rest for the necessary hours, the basic physical functionalities may be impaired. 
Over the years, pharmaceuticals have been used to help those suffering from insomnia fall asleep. But they do come with certain risks, including negative side effects and addiction. However, with the emergence of CBD, this natural remedy is being sought after for its therapeutic benefits associated with sleep. CBD is shown to help induce deep relaxation—both mentally and physically—and the  benefits of Cannabidiol include helping the endocannabinoid system maintain homeostasis and equilibrium in the body. 
Let's discuss 7 ways someone may take CBD Oil for sleep…
7 ways to take CBD for sleep
For centuries, herbal teas have been a go-to remedy for inducing a good night's sleep. The comfortable warmth of the tea has a soothing effect on the mind and body that helps to promote a deep slumber.  
Like popular choices such as chamomile, the combination of Full Spectrum CBD with terpenes amplifies a greater sense of relaxation and calmness. It may also help to manage pain, inflammation, anxiety, or other challenges that could inhibit a good night's rest. A warm cup of tea with 1 dropperful or more of CBD can be a tasty way to enjoy a nightcap before bed. 
There are two popular ways of introducing CBD into your tea. Prepare a herbal tea of your choice and add a few drops of peppermint flavored CBD Oil. Simply mix and enjoy before going to bed. Alternatively, you can explore ready-to-use CBD tea bags. There are many flavor choices to experiment with to make your tea time both fun and therapeutic. 
Touted for its incredible health benefits, CBD can also be enjoyed in the form of edibles that deliciously mask its earthy taste. CBD-infused meals are a convenient way that will delight your taste buds with drool-worthy flavors and your body with calming effects to put you in the mood for sleep. 
Whether you are preparing a fresh salad or a complex gravy, a few drops of CBD Oil can make for an easy addition into the recipe without altering the meal's intended taste or aroma. Also, adding Cannabinoid-Rich Oil to fat-rich foods can increase absorption, thereby enhancing the bioavailability in the body. 
CBD Oil also works well when infused or added to baked goods such as pies and brownies. This is perfect for those who have a sweet tooth. 
take CBD oil Sublingually for sleep
Taking CBD Oil sublingually is also great for bioavailability to achieve faster acting effects. This method refers to applying a few drops of the CBD tincture or oil directly under the tongue. Hold up to 60 seconds and then swallow. 
Compared to edibles that require digestion, CBD enters the bloodstream directly when consumed sublingually. This allows you to feel the sensations quicker. 
While this is a cleaner means to take CBD, it may have one common disadvantage. Typically, CBD Oil has a raw, earthy cannabis taste that can be off-putting. It can make the CBD experience quite uncomfortable and difficult to maintain on daily basis. Unless, you take a flavored CBD Oil like Veré. 
buy cbd oil to help support a restful night
We have crafted award-winning CBD Oils and Gummies
 to help support and promote a good night's rest.
CBD-infused Gummies are another discreet yet powerful way to get your dose of cannabinoids. You can easily find different brands online in varying CBD concentrations. We encourage you to do your research first to find the most effective CBD dosage and always consult with your physician first. Similar to edibles, Hemp Gummies—rich in a full spectrum of cannabinoids—can be a tasty means to getting your daily dose of wellness. 
You can take one or more gummies as prescribed before retiring to bed.  As you chew, the cannabinoids slowly go through your digestive system to enter your bloodstream. These natural hemp compounds then interact with CB receptors within the endocannabinoid system to help induce sleep. 
For those who prefer not to ingest hemp compounds orally, there is another option through the topical application of CBD Oil. This can be very powerful and you can take CBD through applying creams, moisturizing lotions, body butter, salves, and balms. 
Compared to ingestion, topicals achieve slightly lower bioavailability. It also takes longer for the effects to set in. But using these products in your nighttime skin regimen can be a way to not only enhance sleep quality but to also improve skin health. Massage your skin gently with the CBD product and let it rest on the skin for the night to enjoy the benefits.
CBD Oil supplements in the form of capsules are also commonly available for sale. Capsules provide users with greater control over the exact dosage of CBD they are consuming verse other modes. Additionally, you aren't tasting the oil so the flavor is less important. CBD capsules are useful to treat insomnia and other sleep-related disorders because you can discreetly take them at night with other supplements or vitamins.
Compared to over-the-counter medication, CBD capsules are not known to cause drowsiness or dullness the following morning. Instead, the capsules leave you feeling well-rested and clear headed when you awake in the morning. You can also explore CBD capsules infused with other herbal ingredients such as turmeric that tout even greater sleep and wellness benefits. 
Another way to introduce CBD Oil into your daily routine is through bath bomb or bath salts. A warm bath increases your body's internal temperature, easing your muscles and creating greater relaxation. Couple this warm bath water with CBD and it's a natural way to promote calmness before bed, further reducing feelings of stress, anxiety and pain. 
CBD-infused bath bombs or bath salts also include exfoliating salts and essential oils like lavender that amplify the relaxing experience.
There are many ways to take CBD Oil and we explored 7 of the most popular. It's important to chose the best option that is sustainable for you to maintain on a daily basis. As always, make sure to purchase from premium CBD brands that use organic U.S.-derived hemp to ensure high-quality and safe products.
More articles related to CBD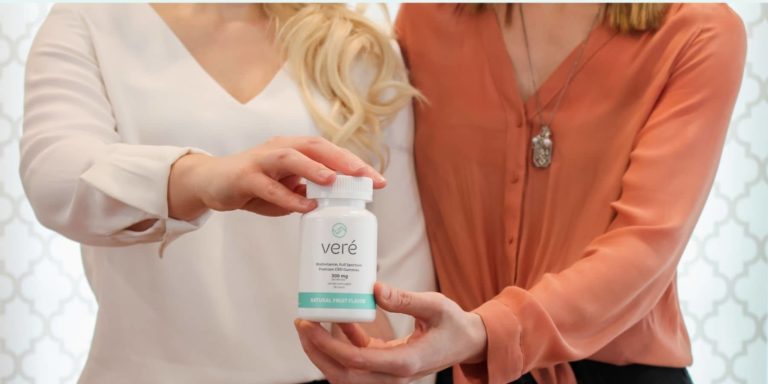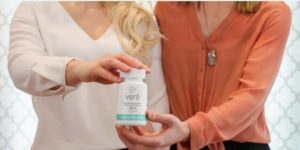 CBD edibles are a tasty and delightful way to ingest high-quality CBD, and because of the way it is absorbed into the body, they provide long-lasting effects. The molecules in CBD are absorbed by your liver, resulting in an extended-release action that permits the CBD to stay in your system for long. CBD edibles usually come in versions with no THC or less than 0.3%, making their effects gentler and more approachable for those who aren't interested in the euphoric effects of cannabis. Let's further discuss what CBD edibles are and the five things you should know about them.
Read More »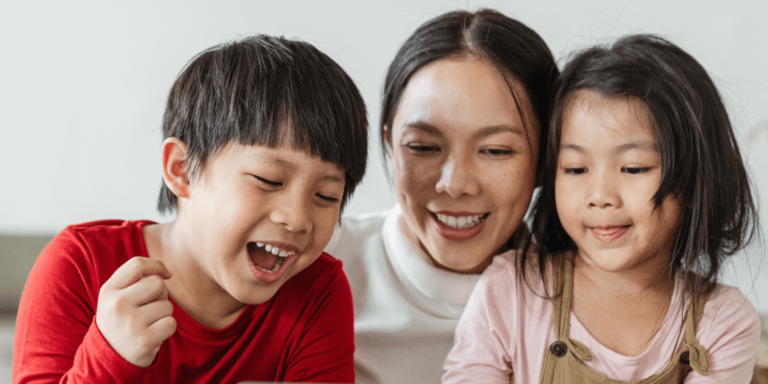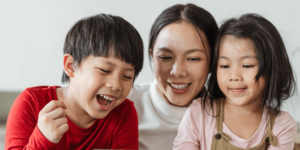 Parenting is hard but CBD may be the wellness hack you are looking for to feel your best. Many moms are using CBD to help find relief from anxiety, sleep and more. Mommying is hard but a CBD wellness routine may be the answer you are looking for! Learn how to get started today!
Read More »
CBD Oil may benefit a diverse array of afflictions and conditions, including anxiety, inflammation, arthritis, rheumatoid arthritis, migraines, pain, premenstrual syndrome (pms) and sleep. Each symptom requires a different dosage of CBD Oil to be most effective so we have engineered an easy-to-use CBD dosage chart to help you find the optimal dosage for relief and well-being.
Read More »