Best CBD Oil on the Market
By now you may have heard about CBD Oil. Right? The CBD industry is exploding and nowadays it seems like CBD Oil is everywhere—from online and wellness stores to yoga studies and gas stations. There are thousands of CBD brands and even more CBD products to choose from in the market; including CBD Oil, CBD Tinctures and CBD Edibles (Gummies).
There is definitely no shortage of CBD for sale, making the scene very competitive for brands and very confusing for consumers. As someone interested in using CBD to help better manage and support your mental and physical health, which CBD brand should you choose? Voilà, Veré! Your health deserves the best so why not shop for the best CBD Oil for pain, anxiety, and sleep.
Veré Leads the Top CBD Companies
We have over 100 reviews on our CBD online store as well as on other highly reputable sites in the industry. This includes Leafly—the world's largest cannabis and hemp platform—where our CBD products are top-ranking in the categories: Hemp CBD Edibles, Hemp CBD Oil and Hemp CBD Tinctures. Considering Leafly attracts more than 15 million monthly visitors and 40 million page views across its website and mobile applications, this is a huge validation for the quality and potency of our CBD product line. 
Veré is an Award-Winning CBD Brand
Global Health and Pharma (GHP) is a global information sharing platform that was established to enhance collaborations across human, animal and environmental health. GHP hosted the 2019 Medical Marijuana Awards and recognized Veré as the CBD Hemp Oil Brand of the Year for 2020 within the Northeast sector of the U.S. This prestigious award marks the hard work of those brands working in Medical Cannabis for their innovation and excellence in their business practice as well as their outstanding overall performance. 
This is a great recognition for Veré since the hemp industry is dominated by men. As a female-founded CBD brand, we are disrupting the status quo with our mission-led business practices, and are focused on helping other women feel their best so they can do their best. To us, cultivating a community of empowered women has the efficacy to bring about great positive change in the world. It's about becoming our best selves and supporting other women on their paths to becoming their best selves.
not your average cbd brand
We say "no" to the status quo and go above-and-beyond to be the best CBD company.
your health deserves the best cbd products
Your search for the top-rated CBD brand ends here. We have crafted three different spectrums of CBD Oil to meet your unique needs. Start living your best life with one of our award-winning CBD products and choose from our Full Spectrum Hemp Extract Oil, Broad Spectrum CBD Tincture or Pure CBD Oil. We have something for everyone to cater to your unique needs and lifestyle.
learn why our customers rate Veré
as the best cbd company
We encourage you to do your research to make an informed decision when it comes to buying CBD online. To begin, not all CBD Oil is created equal. What brands put in their CBD product—and what they leave out—makes all the difference. To ensure the efficacy and safety of any CBD Oil, please consider the following: 
Potency of Cannabidiol (CBD) in the CBD Oil.

Are you looking for a

Pure CBD Oil

which largely consists of Cannabidiol (CBD) or a full spectrum of cannabinoids in your CBD Oil? CBD, like THC, is a cannabinoid in hemp. However, unlike THC, CBD is non-psychoactive so you won't feel high. While CBD and THC are the most known cannabinoids, there are over 100+ cannabinoids in hemp so we encourage you to review the CBD Oil's

COA (Certificate of Analysis)

as well as the label to better understand the potency and purity of the CBD Oil.  

Ingredients in the CBD Oil.

In addition to confirming the cannabinoid profile of the CBD Oil, it's important to also review the other ingredients in the CBD product, as well as what is NOT included. The COA can confirm absence of pesticides, solvents, heavy metals, additives, fillers, molds and mildew to ensure the safety of the CBD product.

3rd-Party Lab Tests to Verify Potency, Purity, & Safety of the CBD Oil.

This echoes some of the previous sentiments but always verify 3rd-party lab tests with the COAs to confirm exactly what you are buying and putting in your body. Before and after each hemp harvest, Veré tests the plant and again after we turn the hemp biomass into CBD Oil. We don't stop there though. Before the bottle of our high-quality CBD Oil arrives at your doorfront, it is tested again at a certified 3rd-party lab.  

Made in the US for Safety & Regulations.

Does the CBD brand follow US Farm Bill regulations and is the CBD product manufactured by GMP Registered, ISO Certified and FDA audited facilities?  From hemp seed to farm to extraction to bottle, everything is sourced and executed within the U.S. to deliver Veré's award-winning hemp-derived CBD Oil. Our exclusive and organic hemp farms in Oregon and Colorado are USDA Farm Bill compliant and our CBD products are manufactured in a GMP Registered, ISO Certified and FDA audited facility.

Customer Reviews & Experiences with the CBD Brand.

Read the experiences of other customers who have used the CBD brand and check out reputable third-party sites for validation. 

Product Guarantees.

Does the CBD brand offer a guarantee? We stand by our CBD products with the Veré Guarantee. It's simple. If you are not fully satisfied with your results, let us know within 30 days. We'll refund 100% of your purchase price.

Customer Service.

Is there a customer support team you can contact and quickly get in touch with to address any questions or even concerns you may have prior to buying? Our first-class customer support is highly knowledgeable about everything CBD-related so don't hesitate to reach out with any questions, no matter how small you may think they are.
more articles related to cbd products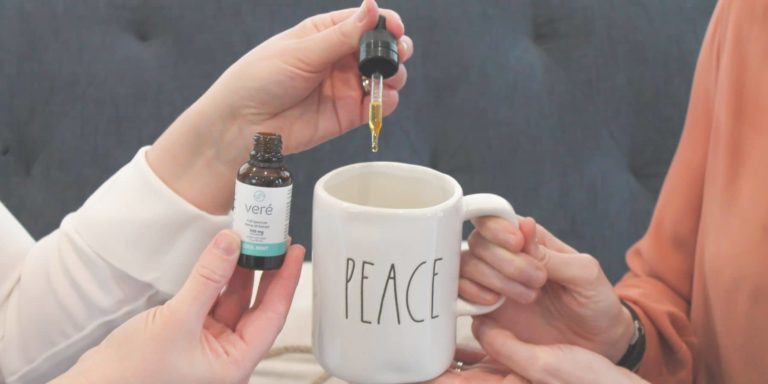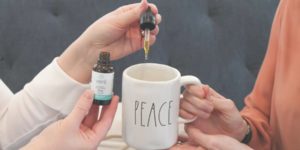 CBD Oil benefits many people but did you know that it's also thought to alleviate some conditions specific only to women? This includes but may not be limited to using CBD to help manage menopause, PMS, cramps, acne, hormonal imbalance, and more.
Read More »
With the abundance of CBD and Hemp Gummies for sale, how can you choose the best for your health? The market is flooded with gummies that contain artificial flavoring, artificial sweeteners and artificial coloring so it's important to review all the ingredients, as well as to understand the cannabinoid profile. The good news—Veré is NOT one of those brands. You deserve the best so we say no to the status quo and go above-and-beyond for your health. Learn more about the differences between hemp and CBD Gummies.
Read More »
Our Veré Full Spectrum CBD Oil contains the same phytocannabinoids present in the original hemp plant, allowing the cannabinoids to work together synergistically—entourage effect—to achieve a natural state of homeostasis in the body. Along with the hemp plant's terpenes and flavonoids, there are greater health benefits to support mental and physical well-being, post-workout recovery, relaxation, healthy sleep cycles, and more. In this article, we will break down the different spectrums of CBD Oil and the main benefits, uses and effects associated with a a Full Spectrum CBD Oil, like ours.
Read More »