Over the years, the interest in natural wellness products has been growing, and growing fast. Users celebrate them as healthier alternatives to conventional medications because they have fewer and less severe side effects (in most cases). Hemp, specifically, has emerged as a wonder herb in this context, and Hemp Extract Oil gets full marks for its nutritional and therapeutic benefits. 
People have grown hemp for centuries, using it for food and making ropes, clothes, and sails. Gradually, it gained recognition and widespread acceptance for its potential health benefits. But people often confuse Hemp Oil with CBD Oil and Hemp Extract Oil. However, there are many differences between Hemp Oil and CBD Oil (Hemp Extract Oil). Let's bring greater clarity to these differences, but first let's start with the basics.
Phytocannabinoids are naturally occurring cannabinoids found in the cannabis (hemp) plant family. While there are 100+ known cannabinoids, the most widely researched compounds include CBD, CBDa, CBDV, CBG, CBC, CBN and THC. 
Cannabinoids must be extracted first from the plant before they can be viable for consumption. Cannabinoids are compounds within the plant so they aren't something that can be plucked directly from the cannabis flowers, leaves, stems or stalks. Instead, they are usually extracted by solvent extraction, CO2 extraction and steam distillation. 
What is the endocannabinoid system?
The endocannabinoid system is widely considered the most critical physiological system involved in establishing and maintaining human health. This system is comprised of endocannabinoids—endogenous lipid-based retrograde neurotransmitters that bind to cannabinoid receptors and cannabinoid receptor proteins. These receptors are located in the brain, organs, connective tissues, glands, and immune cells. Within each tissue, this cannabinoid system executes different tasks to help restore balance and physiological homeostasis within the body.  
How do cannabinoids from hemp work?
Science shows how CBD works in the body through its interactions with our endocannabinoid system to aid in the process of homeostasis. Scientific research is showing that a natural deficiency of cannabinoids in the body creates illness or sickness. The system is not balanced but by adding cannabinoids to our daily regimen we may be able to help our body restore the necessary balance to help combat certain health issues; including but not limited to anxiety, stress, sleep, arthritis, migraines, pain, inflammation and more. 
Hemp Extract Oil Versus Hemp Oil
What is Hemp Extract Oil?
Firstly, Hemp Extract Oil and CBD Oil are used interchangeably and are very similar. Hemp Extract Oil may include a myriad of cannabinoids—like CBD, CBDa, CBDV, CBG, CBC and less than 0.3% trace of THC—in addition to beneficial hemp compounds like terpenes and flavonoids. In this case, this would be considered a Full Hemp Extract Oil or a Full Spectrum CBD Oil. But if there was 0% THC, it would be considered a Broad Spectrum Hemp Extract Oil or a Broad Spectrum CBD Oil. And lastly, if the product contains 99% CBD purity, then it is considered a Pure CBD Oil. 
While each of these spectrums have their benefits, many people gravitate towards a Full Spectrum Hemp Extract Oil because the synergistic interaction of the multitude of cannabinoids create  the "entourage effect" and the therapeutic properties are amplified. 
Also commonly referred to as Hemp Seed Oil, Hemp Oil is extracted from the seeds of the C. sativa plant through a cold-pressing technique. The thick, dark liquid is high in nutrients like omega-3 and omega-6 fatty acids and gamma-linolenic acid. It also contains vitamins and other antioxidants. While there are many nutritional benefits associated with Hemp Oil, it does not contain CBD, THC or other cannabinoids. The term "Hemp Oil" moreso acts as a naming convention for products that use derived material from hemp or cannabis plants. Thus, you can see how confusing it can be for people looking for a true cannabinoid-rich product. 
buy hemp extract oil from veré
We have cultivated award-winning Hemp Extract Oil and Hemp Extract Gummies to help you feel your best. All are third-party tested to ensure purity and efficacy. 
There are many benefits associated with both Hemp Oil and Hemp Extract Oil, but they are two very different products. They come from different parts of the hemp plant and they undergo different extraction processes. This distinction impacts the compounds and medicinal properties that reside in the final hemp product. As always, read the ingredients and COA before purchasing a hemp product and always consult with your physician first.
More articles related to CBD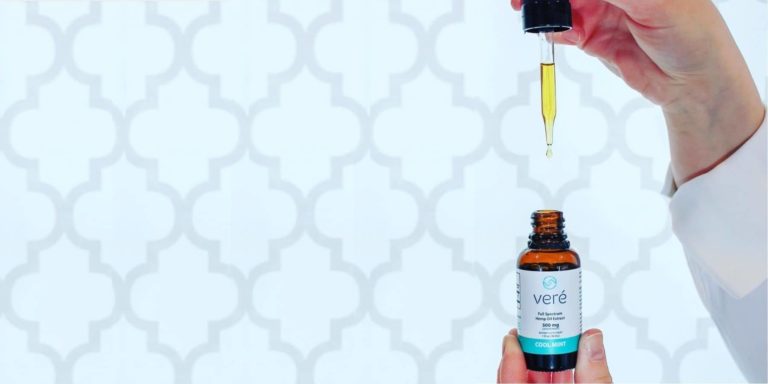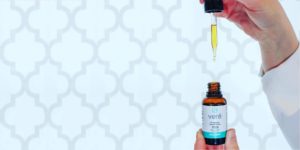 Many people use CBD Oil and for good reasons—from improving sleep, pain management and skin conditions to supplementing our endocannabinoid system and helping addictions. While we share 5 reasons to use CBD Oil, scientific studies show that CBD Oil used for our mental and physical health may be beneficial. The cannabinoids in CBD Oil have therapeutic properties that promote greater well-being so let's explore 5 reasons why you should use CBD Oil.
Read More »
CBD Oil is legal federally thanks to the 2018 U.S. Farm Bill, which legalized the cultivation of Registered United States Industrial Hemp with no more than 0.3% THC. While federally, hemp-derived CBD is legal in all 50 states, consumers, retailers, manufacturers and farmers are still at the mercy of individual state laws. The good news is that hemp-derived CBD Oil is legal in all 50 states with the exception of Nebraska (as of April 3, 2020).
Read More »
Our 500mg Cannabidiol Oil is pure, natural and organic. Testing at a 99%+ CBD purity, this peppermint flavored CBD Hemp Oil is infused with MCT for fast-acting and long-lasting effects. At Veré we have partnered with one of the industry's leading hemp genetics to provide our Colorado and Oregon farmers with specially bred, non-GMO hemp cultivars and proprietary high-CBD and low-THC hemp cultivars. These hemp genetics coupled with our proprietary manufacturing process is credited for delivering a CBD Hemp Oil that is award-winning and one of the purest on the market.
Read More »